DATE & TIME
As advised on this website and our Facebook page, changes monthly
WHERE
SYC/WGFC Clubrooms, Sandspit.
As advised per this website and our Facebook page – date changes each month.
Sunday Snapper Slap (Currently on hold as at November due to low turn out)
DATE: Saturday 7th November 2020
WHERE: Sandspit Yacht Club
Saturday 7th November
from dawn 'til mid arvo
2020 Ladies Event
Details out soon – but the usual shinannigans – snapper/kahawai/kingfish length categories, average or random length main prize. Now the good stuff, the after party is WILD WEST theme yeeeeehaw!
DATE & TIME
Saturday 22nd – Saturday 29th February
WHERE
Open
22nd – 29th February 2020
NZSFC Nationals 2020
Get into this! Fish a day, a couple of days, or a week!
Awesome spot prizes. Boost your Club's result by contributing a good snapper on light line, or tag some kingis. Just get out there. And support our highly competent and super motivated parent body, the NZ Sportfishing Council.
DATE & TIME
Saturday 30th & Sunday 31st May 2020
WHERE
Held 'electronically' this year – ref Rules and Poster
10kg 2020 notification of the OBJECT THAT MUST APPEAR IN YOU MEASURE PICS:
*** a closed fist***
Download the RULES.
Also, here they are in pics: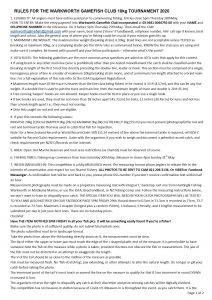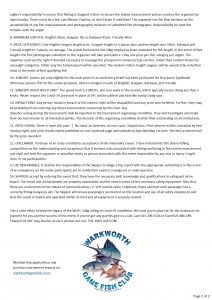 Saturday 30th/Sunday 31st May 2020
(Monday is Queens BD holiday)
The weather is looking dodgy az, so please keep this in mind when choosing your destination and travel times.
No fish or prize is worth more than your life.

2:40pm Friday 29th: Notification of the object that must appear in you pics, per below.
See previous years reports and pics for how we roll.
It will be a little different this year because of Covid-19, nothing we can't deal with, right?
But it's the same fun with big baits and skinny line.
We run these events on the smell of an oily rag, more entries = more prizes to share around.
Read the Rules to get the most out of your event.
Thank you to our sponsors of previous years. We thought we'd give you a break, since the virus has already given you a financial hiding. This years event is cash in/cash out. Electronically of course.
Get your crew together, break out that mono and the bendy sticks. This event has been running for decades and relies on you being honest with your gear. Join us (at a distance) for the longest running Hauraki Gulf light line tournament, and one of (the?) longest successively held fishing events in the country.
Covid-19 update 26/05: Okay so now gatherings of up to 100 are acceptable. We weren't to know that while we were organising the event, so there's still no 'official' gathering after the comp. Might be a few pockets of after match good times around the place though, so keep your ear to the ground…
The object that must appear in your measure pics is a
CLOSED FIST.


You are advised to text in your measure pics immediately after capture, because in the [likely] event of a tie the first fish sent to us will win that prize.

R E P O R T  O U T  N O W: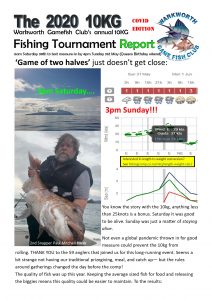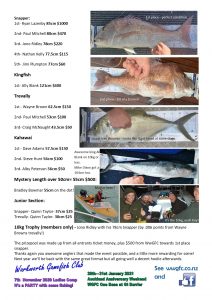 DATE & TIME
Friday 24th, Saturday 25th, Sunday 26th JANUARY 2020.
WHERE
Fitzroy Boating Club on Sunday
The grid in your boat pack is to be included in pics of measured snapper and kingfish to qualify for those sections.
This interwebby copy is for reference and another promo for our awesome sponsors.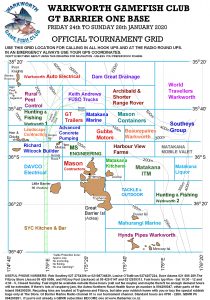 Friday 24th, Saturday 25th, Sunday 26th JANUARY 2020.
Note: Saturday night is also a stay away night this year.
WwGFC 2020 One Base at Great Barrier
Here we go again!
Auckland Anniversary Weekend (Monday) is 27th January so our comp is Friday – Sunday before.
Note this year Saturday is ALSO a stay away night – so we only catch up on Sunday night. The previous years grid fishing area will still stand, have a look at last years one – basically the Knights to Cuvier. If you can't catch a fish in that area there's nothing we can do for you!
The superb mix of stunning sponsorship and generous prizes will be on offer.
We're working hard on establishing a decent Sunday dinner (like in the olden days) because like you we haven't been impressed with recent efforts.
It's an excellent shakedown event for the pending season and Aotea is such a cool place to fish for everything northern waters have to offer.
Tickets, rules, posters, etc will be sorted in due course (we've got dayjobs you know!) but if you haven't fished this comp before check out our previous years reports. If you want some first hand info join us at the Clubrooms for a jar on the last Sunday of each month 5 – 6pm.
DATE & TIME
Sunday 8th December.
330 – 5pm
WHERE
SYC wharf, Sandspit
Sunday 8th December 2019
or as revised by the eventual rules.
WGFC/SYC Kids Fishing Event
A fun rather than competitive outing for the littlies off the main SYC wharf.
Catch and measure for release back into the water or dads (grandads) bait bin.
Prizes sponsored by SYC/GFC/Hunting & Fishing Ww.
The bearded fat guy might turn up too. No no, the one in the red suit.
Daniel & Renee will have the kitchen humming, so grab a lager and a snack and watch the chaos from upstairs!
Open to kids of SYC/GFC relatives, friends. No age restriction and older kids are welcome to help their younger family members even if not fishing.
If it's raining bring a raincoat. Only extreme weather would see this event postponed.
SPONSOR GRID FOR 2021-22
click here to check out where to get hooked up this season.